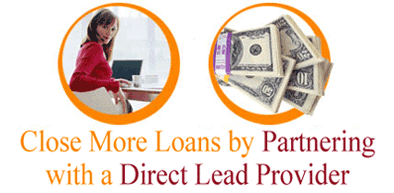 Mortgage Lead Articles
The Lead Planet Company publishes critically acclaimed articles about mortgage lead generation and marketing.  Brokers and lending professionals have come to trust the Lead Planet for internet marketing advice.
Mortgage Lead Technology - With the mortgage qualifying efforts more challenging than ever, it is imperative that loan companies learn to buy qualified mortgage leads and then track the communication between the applicant and loan officer to maximize loan origination.
Mortgage Lead Buying Secrets - A recent Lead Planet survey found that less than 2 out of 10 loan applicants qualified for the home loan in which they applied for online. 
Lending Niches to Consider When Buying Leads – The home finance market is constantly evolving so it makes sense to always change with the times.
Why Mortgage Lenders Should Target Homeowners that have Home Loans with PMI - Millions of homeowners are tired of paying PMI every month.
Lead Management Companies Integrate Dialing Solutions
Find a Mortgage Marketing Company that Meets Your Lending Niches – Whether your strengths are in government lending or HELOCs, you need a marketing company that generates the types of leads that meet your niches.
Why Home Buying Leads Are so Important in 2019 -  With rates spiking recently, it is imperative that your transition your business with purchase money opportunities.
Live Transfer Mortgage Leads Convert Better - Since live prospects are qualified by the lead generation company, conversion rates are higher.
Comparing Non-Exclusive and Exclusive Mortgage Leads - Consider the cost per funding rather than the cost per lead. Companies offering cheap leads but have a high cost to funding ratio will not help you as much as the company that charges more up front per lead, but offers a lower cost to funding ratio.
3 Effective Ways to Buy Internet Mortgage Leads - Don't get fixated on cheap leads and the cost of mortgage leads.  At the end of the day, the cost to fund a loan is the only thing that matters.  Don't put all your eggs in one basket.
Top Priorities Buying Internet Mortgage Leads - Get tips on organizing your company to maximize internet leads.
Top Home Purchase Programs for Mortgage Companies - Learn which lending products are paying the road for home buyers.
Secrets to Buying Refinance Mortgage Leads Online - It's very difficult to survive in the lending business solely focusing on refinance leads.
7 Reasons the FHA Niche Helps Mortgage Lenders - This government product has built many mortgage companies over the last 80 years. Find out why.
Mortgage Lead Tips – Buy leads from a direct lead company that you trust.
Mortgage Marketing Tips - In addition to selling exclusive mortgage leads in all 50 states, the Lead Planet provides custom web-design and SEO marketing services to promote your website online.
Qualifying Mortgage Leads - It is imperative that every month you reflect on the lead quality for the mortgage leads you purchased.
Cost Effective Marketing with Aged Mortgage Leads - Many successful loan mod companies have been whispering that the best loan modifications leads are aged mortgage leads. 
Evaluating Mortgage Lead Quality  - It is imperative that every month you reflect on the lead quality for the mortgage leads you purchased. 
Free Mortgage Leads - The lead generation team recommends verifying that you are dealing with the direct lead source with a company like Lead Planet.
More Lead Information