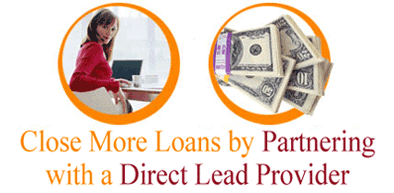 Integrating the Right Contact Management Software with Internet Home Loan Leads
Once you've purchased your leads from a credible lead company, and you have them in hand, what do you do with them next? Part of an effective lead strategy is managing your leads, and this can best be done with lead contact management software. This software will allow you to keep and manage your leads all in one convenient location, and this can help you to keep track of your leads, your strategies, and the responsibilities your loan officers have in turning these leads into successful closures.
The lead contact management software of today can do things that those of old cannot, and this is all part of the digital place the world has become. Depending on the software you choose, you can keep track of a multitude of different forms of contact information, as well as all previous communications had with leads, allowing you to remain organized and in the know when it comes to what types of communications may be appropriate to happen next.
Contact and past-communication information are some of the most important available features with contact management software as it pertains to online loan leads, and this is the information you'll require to get into contact with your purchased leads as well as the communications going forward. A lender won't want to contact a wrong or outdated phone number or email address for a particular lead, and they won't want to go over the same information again and again to leave the lead disinterested, and this type of software can help in both of these respects. By keeping the communications up to date using contact management software, leads can be given relevant and non-redundant information with each passing communication, thereby allowing them to gain interest in a lending company organically in a useful manner.
The modern contact management software of today also has another added benefit, and this is that many will also keep tabs on social media contact information and communications as well. What this allows is a way for mortgage lenders to see just how their various social media efforts have been able to impact their leads and followers, and this can even help lenders to garner new leads from their social media accounts. This will allow you to form a proactive approach to satisfying customer questions and concerns, as you are also given insight as to what can be improved in your own strategies. The benefit of engagement from social media is something that lenders can really incorporate into their strategy, and today's contact management software is able to make engaging much easier.
Lead contact management software can provide many benefits, and it is certainly a service worth looking in to when building your strategy and learning just how to make the most of the leads you have. With this software, contacting and managing communications with various leads is made easy and organized, so you can maximize the return on your lead investment in a way that remains time and cost efficient.
Recent Articles: