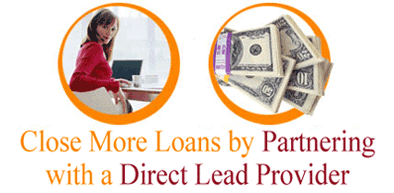 Why Lenders Like Real Time Internet Mortgage Leads
Technology has changed virtually every aspect of our lives, and it's made a huge impact in how people shop for homes and how mortgage lenders find potential leads. Over the last few years, many companies have realized that real-time mortgage leads from the internet are becoming a very viable segment of the market, and as a result many lenders are focusing their efforts on pursuing these leads.
Sure, some online mortgage leads are generated by those who are living in a fantasy world with no real chance of getting a loan. But as long as the leads are from reputable sources, there are numerous reasons that best internet mortgage leads generated online are loved by many lenders. Here's a look at some of those reasons.
For starters, applicants that apply online already give lenders the information that they need to see whether or not they're worth pursuing. Serious applicants online will be easy to spot, and lenders can quickly make a determination as to whether or not it's worth extending offers to them.
The internet is built for efficiency, and consumers who are running mortgage searching on Google, Bing, and Yahoo are savvy, efficient people. This means that loan officers know they'll be able to connect and engage with them and close their loan faster – they know they can interact with them online instead of through the mail, which in turn means faster results.
Leads generated online are also often much more viable, especially if the potential borrower has completed some preliminary forms. It's easy to get a look at which borrowers are actually worth pursuing and which ones are just goofing around. Lenders know what programs are worth utilizing, what offers they should make, and what they can expect from the borrower – all without putting forth much effort at all.
Real time mortgage leads can also help a busy lender fit more time into their day. As mentioned above, the entire process can be much faster thanks to the nature of the internet. But it's also easier to send out correspondence and interact with borrowers when you don't have to even have them visit your office. No appointments means lenders can fit more potential borrowers into their day, which means that more loans are likely to be closed on.

Of course, the internet can also be a double edged sword. It's important that any lender utilizing mortgage leads generated real-time spend some time getting to know how to identify serious applicants who will actually translate into a closed deal. This can take some time, but as long as you focus on buying mortgage leads from applicant that apply online and as long as you trust in reputable sources it's very possible to build a solid portfolio from nothing more than online leads.
The internet is here to stay, and it's already making a big impact in how the housing market works. Lenders who want to remain viable and take advantage of all the potential leads out there simply can't afford to ignore the growing number of online mortgage leads.
Recent Articles:         
Comparing Exclusive to Non-Exclusive Mortgage Leads | Why Internet Mortgage Leads Are a Smart Move for Lenders
Choosing the Right States When It Comes to Buying Home Loan Leads Online | 5 Valuable Tips to Best Work Internet Mortgage Leads
What Lenders Should Do with Bad Credit Mortgage Leads How Companies Succeed with Home Equity Leads