What You Need to Know About First Time Home Buyer Leads
Mortgage Companies Seek Leads for 1st Time Home Buyers
As challenging as the recent upheavals in the real estate market have been for borrowers, they have not been easy for mortgage companies or lenders, either!
Now that the housing bubble has burst, there are signs things may be recovering. The real estate markets in Texas, California, New York, Florida, and in Pennsylvania have all had some promising developments.
Fewer lien holders are underwater, and business models need to change as the emergency fades. There is no "one size fits all" solution to grow revenue for mortgage companies, but a new road to profit may be on the horizon. Many banks and lending sources have rolled out new programs to promote home buying and homeownership in general. This has made leads for 1st time home buyer prospects more attractive than in previous years. It's no secret that the demand for real estate buyer leads is soaring in 2020 as Millennials are entering the marketplace.
Since Donald Trump was elected, we have seen a surge in new house buying activity even though interest rates have been inching up. Many mortgage brokers are seeking to buy first time home buyer leads in higher volumes than ever before.
First-Time Home Buyers Are Motivated to Purchase
First-time home buyers may be the most motivated of anyone in the real estate industry. As the housing bubble burst, Americans from all walks of life have become aware of important details of real estate, such as interest rates, which they knew less about before.
There is a much greater public consciousness of the growing interest rate than at any other time in the history of U.S. real estate. To prosper under the new market conditions, real estate firms need to take the initiative and find new ways to help people. With multiple benefits such as record low rates, tax deductibility and aggressive down-payment assistance programs, more and more mortgage companies are seeking first time home buyer leads.
Whether talking about a single family or a single dad, people in America are united by a strong desire to get their own home. With the changes in the market, they are also more likely than they were five years ago to believe that buying a home is within their reach.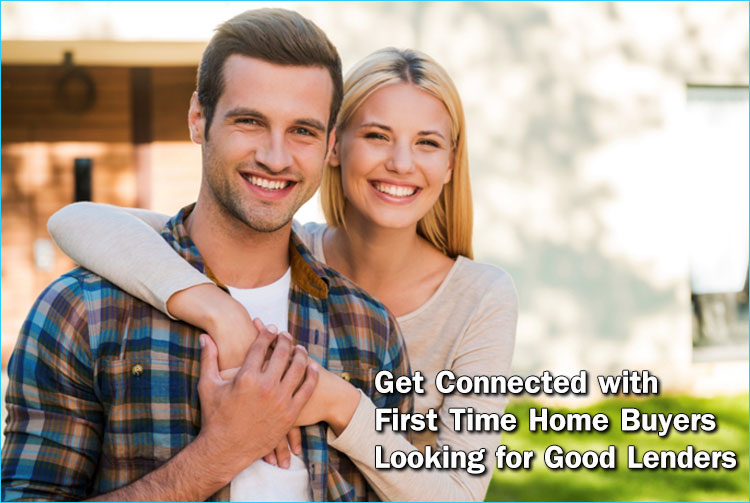 Benefits of Buying 1st Time Home Buyer Leads
First time home buyers have always been a part of the housing market, but many realtors and lenders don't always actively pursue them in the way that they do other leads. Over the next several years, that's likely to change as real estate buyer leads begin to increase in importance and in frequency.
Taking a look at why this segment of the market is set to explode is well worth doing and should help shed a bit of light on just why it's worth considering buying first time home buyer leads.
Today's interest rates are low, even on first time home buyer loans. As such, most consumers are figuring out that they can actually reduce their monthly bills by buying a home. Renting is actually more expensive than paying a mortgage in many areas of America, and that's an incentive that is pressing citizens towards buying their first home.
Those rates are the lowest they've been in the last century. As a result, first time home buyers who have been on the fence about buying a home are beginning to consider taking out a loan and becoming a homeowner.
The applicants for a first time home mortgage are among the most motivated in the market. They're new to the game, and ready to put forth effort in order to secure the loan they need to purchase that first home.
It is also a much more stable, secure option than it has been in the past. The mistakes of the financial crisis are remembered well, and as such lenders aren't making them again. Borrowers are those who meet basic requirements and who deserve a home, not just anyone who can fill out paperwork.
There are still numerous tax incentives in place for first time home buyers, and those incentives are impressive enough to help them decide that they're ready to move on a loan. It's one more reason that their high level of motivation translates to action in a marketplace that can sometimes be filled with indecision.
And of course, there are still numerous government programs out there that can help home buyers. FHA loans, USDA loans, and VA loans are just some of the programs helping first time home buyers. Add in the fact that many states have recently increased their funding for down payment assistance and it becomes clear that first time home buyers have plenty of options to ensure that they get the home they want. Even people with less than impressive credit scores are able to find home financing in many instances. For those who do not qualify today, should consider credit repair services that many mortgage companies are beginning to offer. Learn Why Many Loan Brokers Are Offering Credit Repair this year.
There might have been a time when first time home buyers ended up wasting a lender or realtor's time, but those days are gone. Today it's much easier for these first-time homeowners to secure a mortgage and move into their dream home, and as a result it's becoming far more important to think about targeting that segment of the market. In short, buying first tie home buyer leads is something that industry professionals are beginning to pay attention to, and something that you might need to look into as well. If you want to jump-start your loan business, consider buying some mortgage leads targeting 1st time home buyers in the states you are licensed in.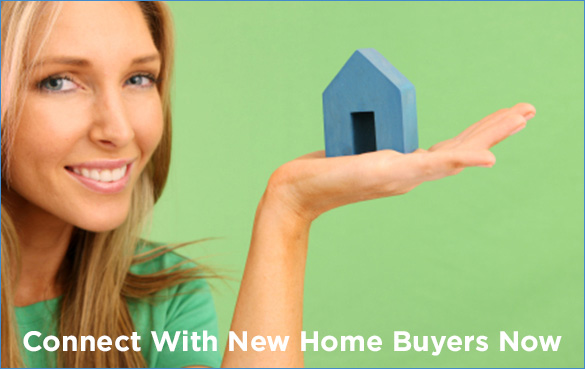 FHA Bridges the Gap Between Buyer Intent and Company Profits
Mortgage companies are finding great ways to generate interest and business using first time home buyer leads. Mortgage leads for people buying their first house may be the leads most likely to convert into purchases.
Leads from consumers searching for mortgage lenders online are superior to many other purchase leads – they represent "red hot" buyers. These buyers are often trying to take action right away, and only need information on the next steps. That's why 1st time home buyer leads remain the most requested purchase money marketing request. Find out why so many brokers have become HUD-approved in 2020. FHA-loan leads continue to outperform Fannie and Freddie leads.
First-time home buyers are generally concerned about these topics:
Whether they will be able to get a good interest rate on their mortgage.
Whether their credit score limits them in terms of mortgage options.
Whether there are ways to avoid onerous and expensive closing costs.
Whether they will be able to sell a home or pass it on to family members.
The FHA home mortgage program provides clear answers to each question. The program is designed with the needs of first-time home buyers in mind and provides resources to help those who may have had financial struggles in the past.

Now Is the Time for 1st Time Home Buyers to Benefit from FHA, USDA, Freddie Mac and Fannie Mae Home Financing
Mortgage companies around the United States are building their influence in the Fannie Mae, Freddie Mac and FHA home buyer market by making their loan processes easy and approachable.
Over the next few years, FHA financing may make up the fastest growing category of home loans, because of the commitment pledges from Ben Carson, the HUD director. The Department of Housing and Urban Development has made it clear that affordable housing is a top priority. The key to sustained, long-term profit is appealing to potential FHA borrowers – beginning today! If you are considering buying a home in a rural region, then the USDA programs makes sense. Ask your LP rep about the prospect of buying USDA leads.
More Mortgage Insight
Mortgage Loan Leads
Exclusive Mortgage Leads