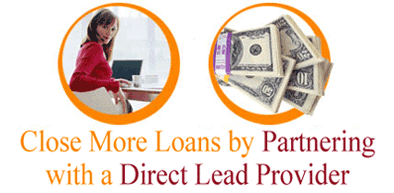 Why It's Important to Find a Mortgage Marketing Company that Can Generate Leads for Your Lending Niches
So, you are a mortgage broker looking for mortgage leads. You probably are being bombarded with advertisements for mortgage lead companies. What is the best deal? It is important to do your homework in mortgage lead companies that will provide you with the proper types of leads that suit your lending niches. Below are some tips to help you make a good purchase decision.
#1 Find a Mortgage Lead Company That Serves Leads That Your Company Caters To
Some mortgage lead companies cater to certain types of consumers. If your company focuses on selling new first mortgages, then you will want to choose a company that primarily serves that market. However, if your company is focusing on the refinance market, you will want to select that type of company. You should talk to the representative of the company in detail to determine if they will be able to serve you the types of specific leads on which your business model is based.
#2 Evaluate the Style of the Lead Provider
Mortgage lead companies offer various approaches for getting their leads. Some will use in house resources and marketing leverage on social media to get you your targeted leads. Others are more like clearinghouses that will buy leads from other companies. They are then repackaged and sold in big quantities to several buyers. Leads could be exclusive, but you will pay 30% more for such leads. Choose the type of provider that works best for your type of business. Just remember that anyone that you add onto your mortgage lead supply chain needs to provide strong value for their presence.
#3 Perform Your Due Diligence
You should carefully research the mortgage lead provider before you sign a contract. Check with networking, online research, BBB ratings and just old-fashioned detective work. You will also want to be sure that this company is going to provide you with leads that your company really needs. If you are serving the higher end, first mortgage market in California, you do not want to choose a company that provides lower income mortgage leads for another state or area of California.
#4 Check Out Customer Service
You should look into customer service research as you perform your due diligence. Take note of any time you interact with your mortgage lead provider. This research should continue all the way through making your initial purchase of mortgage leads. The best lead providers have a strong value on customer service; they know that is the most important way to keep clients satisfied and coming back.
#5 Manage Mortgage Leads Effectively
Consider the follow up on any leads that you bought. Does your mortgage lead provider have a lead management system as part of their service? If not, are you able to handle the leads that you bought on your own? Does the conversion rate that you have or number of contacts that are required suggest that you need better lead management help?
#6 Stay in Budget
It is vital to find a mortgage lead company in your niche that allows you to stay in budget. Are you able to afford putting down a major deposit, or is there a big minimum purchase requirement? If so, does it look like the lead provider will give you the value for the higher expense? This could include exclusive leads, or even a supplementary lead management system.
You should find a big variety of mortgage lead providers that are available at many price levels. You should begin by defining an acceptable budget for your mortgage lead provider. Choose several options that are within your budget. Keep in mind that your niche and style preference. Then choose the provider that provides you the most value for your money.
#7 Cherry Picking
One nice feature that is especially important for a niche mortgage market is cherry picking. It lets you go to the site and look at a lead before you buy it. Some sites might even let you know how many times that lead was sold. On a related note, filters allow you to decide early on the leads you want. This is key for a niche market as well. If you are serving the higher income market for refinances, you should be able to set filters to target these types of leads.