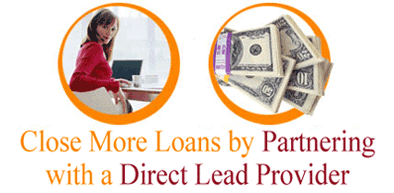 Social Media Marketing for Mortgage Brokers, Lenders and Loan Companies
Is your mortgage company on Twitter, YouTube, Instagram or Facebook? Have you been wondering what all the buzz is about with social media marketing? Many mortgage companies have been fighting against their employees spending work time on social media networking websites, but what if your team could help promote you mortgage company online? A few years ago, the Lead Planet rolled out their social media marketing solutions that are custom configured for mortgage companies. In 2020 the Lead Planet continues to offer a unique service that manages social media marketing and Facebook leads for mortgage brokers, lenders and bankers originating loans in the United States. Find out why billion-dollar lending companies trust their image and public relations with the Lead Planet.
Social Media Marketing Campaigns for Facebook, Instagram, Twitter, Google, YouTube LinkedIn, Pinterest, and More.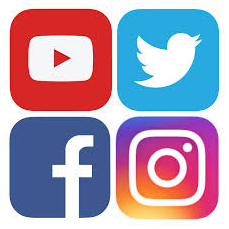 For over a decade, the Lead Planet has been creating, improving, updating and managing social media marketing campaigns for lending institutions in all 50 states.
Ten-years later we have helped thousands of loan officers and lenders leverage the internet and social media for enhanced image and reputation management.
Custom Face Book Pages and Mortgage Sites that Generate Qualified Facebook Leads Online.

Top 6 Social Media Apps for Mortgage Companies to Achieve Successful Marketing Strategies
If you want to succeed in the competitive mortgage business, you need to be marketing constantly. Fortunately, with technology and social media today, it has never been easier for a mortgage company to market itself on a relatively small budget. After doing extensive research, we found these 6 social media apps that we think you should be using to ramp up your mortgage business. If you use these tools consistently, you should be able to get more mortgage leads into your pipeline every week:
Quik – For Apple and Android
If you ask most marketing experts for social media what the easiest content is for people to absorb quickly, they would say 'video.' Quik allows you to make quick, smooth videos that feature slick transitions, synchronize music and add any filters you need to make your short video more appealing. Quik is perfect for a short recap or a highlight video. It also removes most of the tedious work that used to be needed to stitch every clip together. If you start using Quik, we think that you will find that it adds new dimensions to the mortgage marketing content you can create.
Over – For Apple and Android
Photoshop is probably the ultimate program that all marketers of all stripes should know how to use. It is a fantastic tool for designing all sorts of great marketing content and editing videos. But it is expensive, and the program can take weeks to learn how to use. But you should not be deterred from doing photo editing. There are other much simpler tools out there that can help you to create great photos for your mortgage lead marketing. One of them is the free app Over. It lets you add text and artwork to your photos very quickly. If you want to add messaging and texture to images, you can do it with Over.
Snapseed – for Apple and Android
When you are putting together marketing efforts for your mortgage company, you want your photos to look like they were professionally edited, right? But for the marketer working on his own, he won't usually have the time or equipment for all that. Even if you buy a good DSLR camera, you have to spend a good amount of time learning how to use it before you take really high-quality photos. Snapseed is a basic photo editor that is available on your smartphone. It also has cool more advanced features such as lens blur and glamour glow. These tools add new detail to your pictures. It takes some practice to learn, but your marketing photos will definitely take a step up once you learn to use it.
CoSchedule – Platform
After you have created your mortgage lead marketing content, you want to put the finished product online. But you may have five, six or more social media channels in your marketing toolbox. Scheduling everything to go out on each separate platform is annoying and time consuming. With CoSchedule, you can update up to six social media channels with your marketing content. You also can integrate your Wordpress blogs, bit.ly links and schedule at the best times, all in one platform. It is a major time saver.
Feedly – for Apple and Android
When you are promoting your own mortgage company, you may not always be able to find noteworthy content to share with your followers. But that should not stop you from putting out good content. That is where Feedly can help you. This is a content feed that you tailor to your interests. You can follow as many as 100 news outlets at one time for free. If that is not enough, you can upgrade for $5 per month. With this cool app, you never will have to hunt for content again. You can share these articles on your social media platforms with a click. Even if you do not use Feedly to fill in the gaps in your mortgage marketing, it is a great way to stay up to date on what is happening in the mortgage industry.
Cloudup – Platform
Processing videos and photos and getting them onto your social media channels can take a lot of time, especially with big video files. You cannot email files that are larger than 25 MB, so you need to upload to Dropbox, send to yourself and then download to your desktop, before you upload to your social media channel.
What a pain. Cloudup lets you upload up to 1000 files of 200 mb each and share them immediately in Facebook, Twitter and more. While Dropbox is great, only Cloudup allows you to instantly share your mortgage marketing on social media. No more waiting through uploads and downloads!
Using these apps and platforms will really help to take your mortgage lead marketing to the next level.