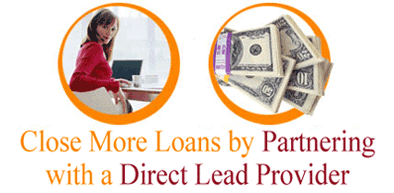 3 Reasons Mortgage Companies Should Be Paying for Home Buying Leads in 2019
Many mortgage companies survive by paying for mortgage leads from various mortgage lead companies. In late 2018 and 2019, it is making more sense for mortgage companies to shift from buying refinance leads to purchase leads.
Below are some of the top reasons that mortgage companies should be buying home buying leads and not refinance leads in 2019:
#1 Interest Rates!
The simple fact is that purchase and refinance interest rates are significantly higher than even a year ago. In mid-2017, it was still possible to refinance your mortgage at less than 4%. This was often a good deal for those who got a first mortgage in the height of the real estate boom. They could easily save a lot of money by lowering their first mortgage rate by 1% or even more.
Today, mortgage rates for 30-year fixed loans are much higher, in the range of 4.8%. The mortgage refinance business has as a consequence fallen off a cliff this year.
For example, ATTOM Data Solutions reported in mid-December there were 681,455 refinance mortgages that were originated in the 3rd quarter of 2018, which was down 15% from the last quarter and down 21% from last year, which is down to the lowest level as far back as there is data available, which is the first quarter of 2000.
The refinance mortgages that were originated in Q3 in 2018 represented $175 billion in total dollar volume, which was down from 15% from the last quarter, and down 20% from a year ago to the lowest level since Q1 2014, which was a 4.5 year low.
#2 Lower General Cost for Home Purchase Leads
For many years, the mortgage lead market has been driven by the refinance market because mortgage rates were so low. There were many opportunities for people with much higher interest rates to refinance into much lower rates. Now that rates are much higher than a year or two ago, there is a marked shift into the home purchase lead market. But at this time, the prices for leads on the purchase side and also on the FHA side is much lower than refinance leads. In some cases, the cost of leads for purchase can be from $5 to $20. However, over time, you may expect that purchase leads over time could become more expensive as more mortgage companies.
#3 Focusing on Refinance Business Will Cut You Out of The Growing Purchase-Money Business
As noted above, fewer people are trying to refinance their mortgages in 2018 and beyond as the Fed has significantly risen interest rates. This is largely because there has been more economic activity and stronger economic growth recently. The higher rates are natural. But even though rates are going up, people still are buying homes in strong fashion because they have more money in their pockets. Also, many potential buyers want to jump into the market because they fear that rates could go significantly higher in 2019.
It is the wise mortgage broker to move away from the refinance business and to move towards the purchase market.
As you are planning to purchase your mortgage purchase leads this year and next year, be sure to keep these pointers in mind to maximize your business profits:
Remember that most mortgage lead companies that sell purchase leads have minimum transaction rules. If you only budget a few hundred dollars, you will have to look more to find a provider with a minimum that low. There are many mortgage lead companies that sell purchase leads that require a $500 deposit to get going.
Lead source: For the best possible outcome with your lead, we recommend that you buy leads from a company that only provides exclusive leads. The more leads that you buy that are recycled, you will generally have less success converting those into sales. You will pay more for exclusive leads, but generally, we think that it pays off in the end.
Guarantees: There are not that many lead companies out there that will offer a guaranteed close rate on their leads, but some do. You should look for a company that offers such a guarantee.