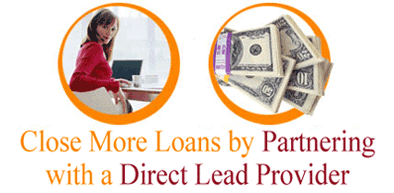 Which States Are Saturated When it Comes to Buying Home Loan Leads Online
When purchasing internet mortgage leads, it's always important to gauge the potential success of the leads you invest in. While your personal strategy will be important, and the type of lead you purchase will be important, one thing that is not often considered by lenders is the state they are purchasing the leads in. With leads, your best returns will come from markets that are not already oversaturated with lenders trying to gain the attention of those interested in applying for a mortgage, and this will take some careful consideration of the housing markets in these states as well as the likelihood of leads already being spoken for.
It may seem like purchasing leads from states who are experiencing a dip in housing prices is a good idea, as these will be borrowers looking to find and close on their home quickly in order to take advantage of lower prices. Unfortunately, however, when it comes to internet leads, this isn't always the case. Since these markets are filled with those who have been waiting to purchase a home for the price drop, lenders and brokers will be zoning in on these markets with their leads in order to take advantage of these potential home sales already, thus creating a saturated market. The irony of saturated markets is that where leads are most likely to turn into easy closures, the market is significantly more competitive, and it may be better to opt for states experiencing a pricing increase in order to take advantage of homebuyers who may not be spoken for already.
The most saturated states when it comes to internet mortgage leads currently are:
California
Florida
Illinois
New Jersey
Washington
What these states have in common is that they are all sharing a home price drop, and this is leading to many individuals clamoring to purchase a home before the price begins to increase once again. Because of this, lenders have already begun reaching out to these prospective home buyers in an effort to make them interested in their mortgages through leads, and this can lead to efforts wasted with too much competition.
Rather than opting for a state where home prices are dropping, it may be smarter to invest in internet mortgage leads for states where home prices are on the rise instead. Individuals in these states will still be purchasing homes, and will still be interested in mortgages, but lenders can take advantage of a market where less lending companies are vying for their attention.
The least saturated states for internet mortgage leads are:
Pennsylvania
Ohio
Virginia
Georgia
Texas
By opting for leads in these general areas, lending companies and brokers may find that they are more successful with the leads they are able to reach, as they haven't been bombarded by multiple lenders as of yet. Through these leads, lenders will be able to reach those who require more information about their services and what they can offer but haven't been contacted by multiple companies.

Recent Articles: