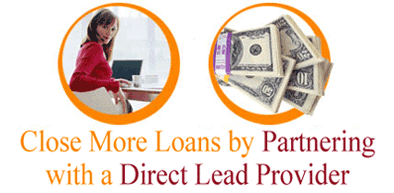 Credit Repair Leads
Millions of perspective home buyers have poor credit, so the advent of credit restoration has created a huge demand for credit repair leads in the United States. With record low interest rates and a housing market heating up, it is more important now than ever before for first time home buyers to get the credit score up to par for the mortgage lenders and banks that are offering competitive financing. Did you know that there are millions of renters that want to become homeowners, but their credit scores are hindering them to get approved for a home loan? This is one of the reasons why so many mortgage companies have started a credit repair division. The theory is that if these home financing companies can help people improve their credit, that they will also need them to process their mortgage as well. In many cases credit repair leads to new opportunities for renters to become homeowners. If you are debt, credit repair or mortgage company it's time to partner with the Lead Planet for live credit repair leads.
It's Time to Partner with the Lead Planet for Live Credit Repair Leads that Convert
More and more lenders and brokers have benefitted from helping people with low fico scores rebuild their credit. The fact is that many loan companies have built their pipelines around credit repair. We have had a significant amount of success in the last few years helping lending and credit repair companies monetize unqualified borrowers that have poor credit scores. Many of these companies have had success turning bad credit mortgage leads into credit repair opportunities. Many consumers are motivated to complete credit repair programs if it helps them qualify to purchase a house.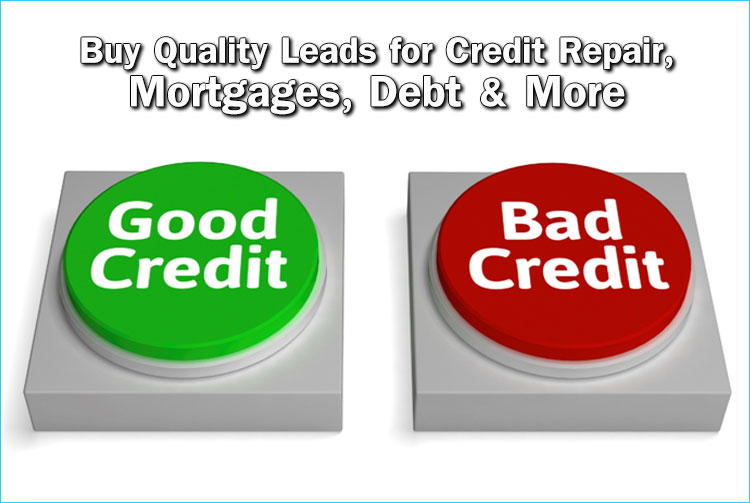 The Lead Planet generates thousands of credit repair leads daily, so if you are searching for a marketing source that provides quality leads with a good return on investment then look no further.
Find out how some brokers have reinvented their companies by adding niches that cater to subprime loan products. Many brokers have found new life by creating a division to handle their turned-down applications and bad credit leads. There are only a few finance companies that are taking advantage of these non-prime niches. Why not expand your lending horizons and broaden your business with credit restoration and credit repair solutions? Holding a home buyers' hand through the process of rebuilding their credit enhances your chances of earning the loan business once they qualify to buy a house.
Add New Revenue Streams with Credit Repair Services
Build New Business with Loyal Customers that Qualify after Improving Their Credit Scores
Learn How to Recycle Rejected Applications
No Hassle Analysis to Buy Credit Repair Leads
How Credit Repair Has Helped Mortgage Companies
The best credit repair companies are known primarily for helping consumers repair their credit profiles so that they can qualify for mortgage, car loans, and other types of credit. Many people need this because a shocking one out of five Americans has an error on their credit report. If you have a credit repair company fix your credit, both you and your mortgage company stand to benefit. Let's take a closer look at how credit repair works:
Overview of Credit Repair Marketing
Any credit repair company leverages your rights in three areas:
Credit reports have to be 100% accurate
Completely fair
Fully substantiated
If there is anything on your credit report that is inaccurate, or possibly was reported incorrectly, the credit repair company can request that it be removed from your report.
One of the most common things that happens is that a single negative item can appear on your report several times. A credit repair company can help you to remove that. While you can go through the dispute process with each credit bureau on your own, many people have a company do it for them.
For example, you might have a small collections account on your credit report for $75. That is a small amount, but its mere presence on your report is dragging down your score. Debt collectors often sell accounts to other debt collectors. So that debt could appear on your report many times. So, a good credit repair firm will pull all of your credit reports to determine what is holding you back. Each report is necessary because each bureau collects data in a different way from different data furnishers.
After the errors and problems are identified, the credit repair company will contact the bureaus and contest the disputable items. The best credit repair companies will use the Fair Credit Reporting Act, the Fair Credit Billing Act and the Fair Debt Collection Practices Act to challenge how the derogatory item was reported. In many cases, the credit repair company will succeed in wiping that item off your record. And your credit score will rise substantially. When your credit is repaired, this obviously helps you and your mortgage company in these ways:
#1 You Can Qualify for a Mortgage
If your credit score is well under 640, it is much more difficult to get someone approved for a mortgage. If you can be approved, it will be for a lower amount and a higher interest rate. Are you searching for qualified-mortgage leads? This will also help the mortgage company because it allows them to make a higher profit on a loan of a higher amount. Buy more leads.
#2 More Mortgage Choices
Being able to qualify for more loans is good for both consumers and lenders. For the consumer, it means that you will be able to qualify for a lower priced loan. For the lender, this means that you may be able to get the consumer into loan that is lower cost for them and higher profit for you. Sometimes, buying subprime home buyer leads is a great start, because many applicants need credit repair prior to being approved for a home mortgage.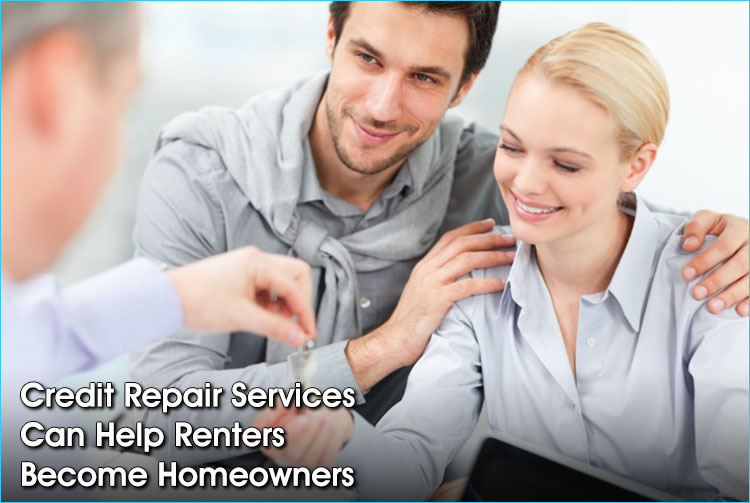 5 Reasons Mortgage Brokers Should Sell Credit Repair Services
Being a mortgage broker can be a lucrative business. However, at least 50% of the loan leads you receive will not be able to qualify for mortgage financing. Whether those potential borrowers have missed credit card payments, mortgage payments or even had a foreclosure, too many negative marks on their credit report means they can't get a loan. And you can't close the deal. Find Out Why Mortgage Brokers Should Offer Credit Repair Solutions in 2020.
There is hope, however. You can sell credit repair services as part of your mortgage brokerage business and help you clients to get loans, so you can close deals and make your commission. Here are some reasons why you should be selling credit repair services:
#1 Up to 80% of Credit Reports Contain Errors
Anyone who has a credit report that is at least a few years old will probably have errors in their report. One of the most common things that happens is that a negative item is reported on the credit report more than once. This causes the negative item to have double the impact on the score.
Another widespread problem is a negative item that should have dropped off the report after several years does not drop off. A foreclosure should be off the report after seven years, but there are cases where that negative item lingers on the report.
Credit repair services can easily get rid of these incorrect items.
#2 Credit Standards Are Tighter Today
As you well know, mortgage lending standards tightened considerably after the mortgage meltdown of 2008 and 2009. A prime borrower in 2006 was probably a borderline borrower in some cases in 2020. And if you had 620 credit in 2020, you were out of luck on closing that deal.
Today, things have loosened up a good deal, but the borrower has far more attractive loan options with a credit score in the high 600s. Credit repair services can help your clients increase their scores by 20 points or more in just a few months. Many brokers and lenders have had success with FHA loan leads, because the credit guidelines are more forgiving and applicants are more likely than other types of borrowers to commit to a credit repair program.
#3 Self Repair Is a Hassle
It is true that clients can contact the credit bureaus for every negative item on their report and try to clean it up on their own. But if you are dealing with a lot of negative marks on the report, this is a lot of paperwork to keep track of.
Most clients lack the time and the discipline to do credit repair on their own. If you are able to offer them credit repair in your 'one stop shop,' it is much more likely that you can close the deal.
#4 Credit Repair Software Is Available Today
Mortgage brokers can purchase software such as Credit Expert that will analyze the credit report of your client and offer suggestions on how to increase the score. This software will take note of the negative items on the report and will tell you if it is possible to get that negative mark removed.
There also is credit repair software that will generate the letters that are needed to send to the credit bureaus to request that certain items be deleted from the credit report.
#5 People Like One Stop Shops
One of the best ways to increase your close rate is to offer your clients more services. Companies that offer mortgage brokerage services usually find that if they offer credit repair services under the same roof, they may be able to close far more loans. People like to be able to get everything done in one place if they can. Consumers continue to trust lending companies that offer credit repair services because they have a vested interest in seeing the consumers improve their credit so that they qualify for a home loan. Consumers today are busy and want things done fast and easy. Read the latest post, Secret to Buying Good Mortgage Leads this year.
What to Remember When Searching for Result Driven-Marketing
Mortgage brokers who offer credit repair services report that they have more loans closed and more happy customers. If you have happy customers who get their loans closed and funded quickly, it is more likely they will come back for another loan. They may refer their friends, too who may also need credit repair services.
When you are looking for a potential credit repair partner, we recommend that you work with a company with a good reputation and has been in business for a decade or more. It also is a good idea to work with a firm that has a physical office; there are many shady companies out there that only work online and can be contacted by email. If they cannot easily be contacted by phone and have no physical address, you don't know if they are legitimate or not.
You also should check their Better Business Bureau report to see if they have a good national reputation. If you do these things and you use a good credit repair company, you will likely be able to close more mortgage loans and make more money.

How to Maximize Conversions with Internet Credit Repair Leads
If you are in the mortgage and/or mortgage lead business, working Internet credit repair leads can be a great way to add to your revenue stream. Did you know that consumer credit card debt is now over $1 trillion? This is more than student loan debt. This means there are a lot of people out there who have credit problems and want to repair their credit so they can buy a home.
If you are buying Internet credit repair leads to build your mortgage business, there are ways you can maximize your conversions and bring in more money to your company. Below are more details.
#1 The Importance of Buying Exclusive Internet Leads
If you are buying Internet credit repair leads from third parties, you can buy either exclusive or shared leads. There is an argument to be made for buying shared leads; the cost is significantly less, and you can buy more of them.
But when you buy an exclusive Internet credit repair lead, you are the only company that is going to contact that client. There is a higher chance that the lead could convert into business for your organization. That is why we generally recommend exclusive over shared leads in most cases.
#2 Do Not Discriminate
Many mortgage companies will cherry pick which Internet credit repair leads to contact. While this is understandable, you could be leaving a lot of money on the table. Any lead that you buy that is not pursued is a waste of money. The truth actually is that some mortgage leads that look fantastic could turn out to be the ones that are the dead ends. And the ones that do not look to be the best quality could convert.
For example, you might have a credit repair lead that has a couple with a very low credit score in the 500s. This might not sound like the most promising lead, right? But people are very different and it is possible that the credit score is due to the fact that their business went belly up, and was not due to financial mismanagement.
With proper credit repair and motivation on the part of the person, it is entirely possible their credit score could be raised quickly. And of course, people with low credit scores in the 500s can still qualify for FHA loans in some cases. So be sure to work all of those leads; you never know which one could be the successful one.
#3 Continue to Work the Lead
An Internet credit repair lead comes into your company hot. The people who submitted their information want to get their credit repaired now so they can get a mortgage. It is important to jump on that lead immediately and work it. But over time, the lead is going to cool off. People can change their minds, the situation can become less urgent, so you should engage with that led right away.
Studies on lead conversion have shown that leads are 100% more likely to be reached by phone or email within the first 5 MINUTES of lead generation, compared to people who are contacted just 30 minutes later. That is a massive change in the space of only 25 minutes. So, make sure you or your representative is ON that credit repair lead the moment it comes in.
#4 Keep Calling
There is no doubt that making immediate contact with the lead is what you want to increase your conversion rates. But the chances are you will not reach the person with the first call. Research shows that over 90% of leads can be reached by the 6th phone call.
But here is a shocker: 50% of all paid for leads are not contacted after the first phone call! The evidence is that all mortgage leads need to be pursued doggedly to convert. You can increase your conversions by simply being the mortgage company that does not give up; many of your competitors will forget about the lead after the first or second call – make sure you never do.
#5 Make Sure You Are Available
You might think this point is not worth commenting on, but you would be surprised! Businesses tend to work in business hours, but what is your game plan if the mortgage lead comes in during the off hours? Far too many mortgage companies do not work leads that come in when the business is technically closed. The last thing you want is for a credit repair lead to go cold because it came into your business at 8 pm instead of 3 pm.
Remember: People tend to be more able to talk after work, which is 5 pm for most of use. Research shows that leads tend to come in between 8 and 11 pm, and these leads are highly productive.
Even further, studies also indicate that prospects that are called on a Saturday are much more likely to convert than the people who are called during the week. You should definitely make sure your mortgage business has plans in place to contact all leads on weekends. Most in the mortgage business do not do this; this means you are facing less competition on Saturdays and Sundays. If you call on Saturday afternoon and most of your competitors don't call until Monday, you have a huge advantage.
Keep these vital tips in mind so that you can maximize the conversions from all your leads, including Internet credit repair leads.
Recent Articles: