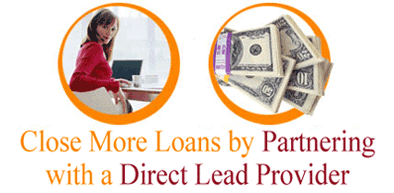 FHA Mortgage Leads
Lead Planet provides quality FHA mortgage leads for purchase or refinance. First time homebuyers like government programs like FHA, because they only require 3.5% down and the rates are good as well. Many of our clients continue to see high returns on our FHA mortgage leads.

The Department of Housing and Urban Development was successful in lobbying Congress to raise the loan amount limits a few years ago. This was a contributing factor to help shift the guidelines so that more Americans qualify for government financing. Take advantage of our quality FHA leads because they will put you in contact with homeowners looking to refinance or renters looking to buy a house. FHA continues to extend credit with provisional home loans and higher risk financing for people with less than stellar credit scores. More and more realtors are promoting FHA lenders to first time home buyers because the standards are more favorable than Fannie Mae or Freddie Mac. Homeowners like refinancing FHA because you can still get a great interest rate without having equity like the conventional finance products require. Most lending executives appreciate the high contact rate that comes with FHA loan leads.
Get signed up now before the lead prices increase. These are leads that come straight from the consumer online. Ask your rep about volume discounts on home buying and FHA streamline leads.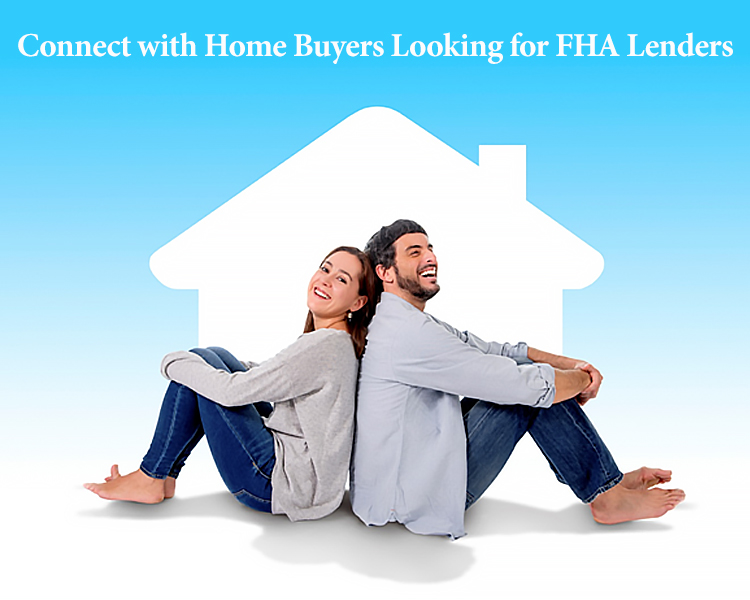 The Lead Planet continues to accumulate a high number of FHA loan leads for house buying and refinancing daily as hungry homeowners are eager to find a fixed rate while the rates are hovering near all-time lows. Take advantage of our cost-effecting FHA leads that can reduce your cost per close ratios for increased profits and expand bank of businesses.
Brokers and Lenders Strike Gold with FHA Loan Programs and Purchase Mortgage Leads from 1st Time Home Buyers
If your business is involved in refinancing home loans, you know that market conditions may limit your opportunities to grow your bottom line in the future. To make the most of the latest shift in U.S. real estate, you may need a new strategy.
If you want to strengthen your current business while building entirely new sources of revenue, then there could be a perfect solution for you: Shifting from refinancing to purchase by getting involved in FHA lending programs.
The Challenge Faced by Refinancing Companies Is Real
Even though there are many areas throughout the United States where the real estate industry has yet to recover, one thing is clear: The era of rock bottom interest rates is over.
While there were massive profit opportunities in refinancing over the last few years, the future is much more uncertain. Diversification is the key to ensuring robust business.
As interest rates continue to rise, the momentum of the market is shifting away from refinancing and toward purchase. That is a challenge, but also an enormous opportunity. Find out why brokers and bankers keep coming back to the Lead Planet for exclusive FHA streamline leads.
FHA Loan Leads Give You a Great Chance to Accelerate Profit with Home Buying Leads
By marketing to first time buyers, you have a tremendous chance to introduce people to the only non-military government insured loan program and make a profit helping people achieve their dreams.
FHA loan leads are profitable for mortgage companies because they represent highly motivated individuals whose goals for purchasing their first home benefit from an established, well-funded government program.
The FHA loan program does not involve the federal government giving loan money directly to buyers. Instead, companies are able to lend to qualified borrowers and know the transaction is insured.
This means the risk is significantly mitigated and that the lender and others in the transaction are protected. Even if the borrower experiences difficulty paying for the mortgage down the line, the investment is still fundamentally sound.
Marketing to 1st Time Buyers Is a Great Way to Expand Revenue
First-time home buyers are eager to find the right home for them, but there is a great deal they don't know about the process. It is important for them to build a relationship with experts who can guide them every step of the way.
Many borrowers in the FHA program have a limited or challenged credit history, so it is crucial for them to understand how their interests are protected. This leads to strong brand loyalty and a deep sense of commitment to complete a transaction.
If you are willing to "go the extra mile" to educate customers, then FHA mortgage leads may be perfect for you. For experienced professionals in finance and real estate, understanding the basic requirements of the FHA program may take only a few days of training.
The real estate market is changing, but FHA is here to stay. Public interest in the first time home buyer lead program is growing, especially in the hot real estate markets of California, Illinois, North Carolina, Pennsylvania, Florida, and Texas. Now is the best time to get involved!

8 Ways FHA Mortgage Leads Will Help Loan Officers and Lenders in 2020
Mortgage brokers who want to close a lot of loans fast love buying FHA mortgage leads because the government insured products pay well and are also very popular with consumers. The Federal Housing Administration offers excellent loan products with low down payments to borrowers with a variety of credit scores. There are even more reasons in 2020 that loan officers and lenders will love buying FHA mortgage leads:
#1 Down Payments Only 3.5%
One of the major obstacles to closing a mortgage loan is the borrower does not have the money for the down payment.
As you know, 100% financing loans are almost gone, other than VA and USDA loans. But the FHA loan offers 3.5% down payment loans. This low amount means that more borrowers are able to afford buying a home.
Borrowers also may get this low-down payment with a mediocre credit score. You may be able to get an approval with a borrower at 3.5% down with only a 620-credit score. While a higher score is better, it is still possible to get a loan done with a low-down payment with that low of a score.
#2 Interest Rates Are Low
Another great feature of FHA financing is that interest rates are usually below market rates. This is because FHA loans are backed by the federal government, meaning that lenders are more willing to take a chance with a borrower with poor credit.
Right now, FHA mortgage programs are available with rates around 4%. This will allow you to close more loans as it makes it easier for people to afford the payment, and their debt to income ratio is lower.
#3 Credit Criteria Is Flexible
You may be able to get a loan approved with a score as low as 580. That may sound hard to believe, but it is possible. The borrower will need to put down 10%, but the loan can still be approved by some lenders.
Note that some mortgage lenders will have higher credit criteria and they may not approve the loan with that low of a score. If the borrower's score is over 640, it is more likely the loan can be easily approved.
#4 Gift Funds Allowed
If the borrower lacks the down payment money, they can get the money in the form of a gift from their friends or family. This will help you to close more loans for sure, as this is effectively a zero-down loan.
#5 Closing Cost Help Allowed
The borrower can also ask the seller to pay part of the closing costs. While this is unlikely to happen in a seller's market, this can help some deals to get closed. If the seller is desperate to sell, the borrower may be able to come to the table with less cash, which will increase your close rate.
#6 There Are Many FHA Approved Lenders
You can look around for many FHA approved lenders to find a loan that fits your clients. Some lenders have higher credit score criteria than others, but if you have a large network of FHA approved lenders, there is a good chance that most borrowers can be approved. FHA mortgage leads give loan officers and brokers the best chance at closing a loan in a timely manner.
#7 FHA Increased Conforming Loan Limits in 2020
The maximum loan that FHA will insure in 2020 is for $ $765,600 in high cost regions. In low-cost areas, FHA approves loans up to $331,760. This means that you can get more expensive loans more easily approved, which will once again increase your close rate. See how much of loan amount you are eligible for with FHA in your area.
#8 FHA Loans Can Be Assumed
The agency will allow a home buyer to assume the FHA mortgage on a property. The new buyer will need to qualify, but if the interest rates are rising, this can be a strong selling point and can help the deal to get done.
For example, rates today are in the low 4s, but it is widely believed that rates will rise in the next two years as economic activity increases. We could easily see rates in the high fives in less than two years.
If a buyer wants to buy a home with an FHA loan closed in 2019, they are likely going to get a rate that is a full point or more below rates in 2020. This will definitely result in more deals being done.
The FHA mortgage is a great product for buyers, sellers, mortgage brokers and realtors. It is such a flexible product, and it allows millions of more Americans the chance to own their own home.
If you are a lender who wants to close more deals, you should buy FHA mortgage leads and because these government home loans as they are very easy to qualify for and there is no pre-payment penalty if they want to refinance with you if the rates fall.

More Marketing Advice