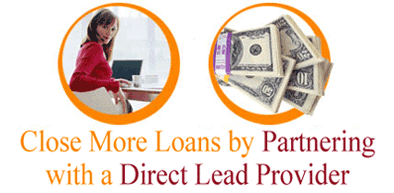 Federal Compliance Tips For Mortgage Marketing Online
Federal law prohibits mortgage marketing from misleading borrowers or misrepresenting their loan or loan terms, and this is something that should always be kept in mind when marketing any type of mortgage online. Going against federal regulations when using online marketing for mortgages can result in consequences for the mortgage lender, so the true terms of any mortgage should always be made available for disclosure in order to comply with federal law in order for borrowers to be able to completely understand the terms of the mortgage and avoid any problems later on down the road.
One example of not adhering to federal regulations while marketing mortgages online is by advertising a fixed rate on a mortgage that may change rates in the future. While it is true that the mortgage may have a fixed rate for a period of time, if there is any limit to this time or chance that the rate could change in the future, it's important to disclose this information in any marketing strategies revolving around the fixed rate deal. By not disclosing this information, you may be held responsible for any borrowers mislead into thinking that their rate will be fixed for the duration of their mortgage, as it was not clearly stated their rate could change over time.
Another example of a marketing tactic often used by mortgage lending companies that is not in compliance with federal law is marketing a mortgage as a government mortgage when it is not, in fact, endorsed by any particular government agency. What this does is mislead borrowers into thinking that their mortgage is being backed by the government, when it actually isn't, and this could lead to the lender facing consequences down the road.
There are ways for mortgage lenders to keep their advertisements and marketing tactics eye-catching and attractive to prospective borrowers while still in compliance with all of the federal laws and regulations put into place that allow borrowers from being misled. These strategies provide lenders with a way to still remain attractive in generating leads and interested borrowers, but while avoiding the risk of federal consequences for breaking laws or regulations, thereby providing a win/win scenario for lenders looking to advertise their brand.
One such tip is keeping your advertisements eye catching by including a header or opening line on all online and print advertisements, as this gives borrowers a way to have their eye caught by your honest advertisement over all others. Keeping these headers in bright bold colors and easy to read fonts is ideal, and it provides a natural way to bring attention. Another tried and tested honest method is to bring attention to your own accomplishments, and to use them to instill trust into borrowers looking into your mortgages. By playing into your success stories, you can show borrowers that your honest mortgages have worked for others in their shoes, and this gives them a foundation of confidence when it comes to working with you.
Read more online at: FTC on Deceptive Mortgage Ads and FDIC Compliance Manual
Recent Articles: